Product group 700 & 300
Mammoth can offer a wide range of adaptors (connector nipples) for different purposes such as:
- Transformation between small and large thread dimensions.
- Swivel transformation for solid threads.
- Connecting hoses or pipes with threads in valves, pumps and cylinders.
- Transformation between different thread systems
- Bulkhead connection for hoses
- Branching pipes or hoses with T-connections; sealing off pipes, hoses or thread endings.
Our adaptors are normally manufactured in carbon steel of hydraulic quality, i.e. in a crack tested material. The standard surface treatment is E-Coated, which is the name of the surface treatment we use on our fittings. This surface treatment is CR 6-free and is therefore better for both the environment and personal health. Elbow and T-adaptors are normally brazed but some are available in forged design. When dealing with higher pressures, avoid if possible adaptors with R- or NPTF-thread since these are harder to seal and often crack the parts when tightened too excessively. Mammoth reserves the right to modify any or all parts of this catalogue without any prior notice.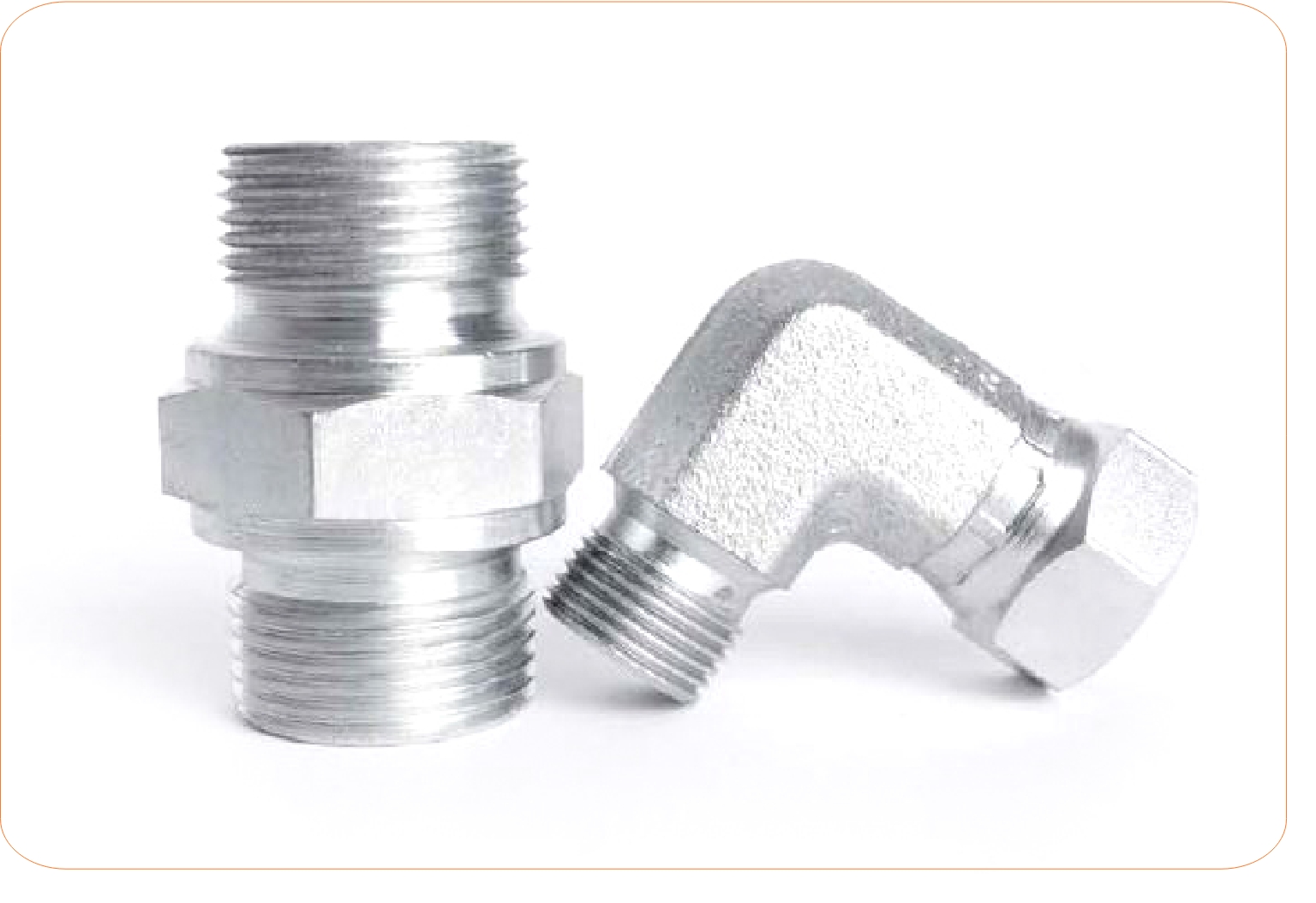 Material: Steel
Surface treatment: E-coated Fe/Zn 8 P1T
Temperature range: -40° - +155° C